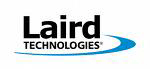 Home » Companies » Laird Technologies » New Products and News
New Products and News
Please click here to visit the Laird Technologies website or Contact Us to discuss your requirements.
---
NEWS
UHF Wideband Antenna

The Laird Technologies B3803W – UHF Wideband Antenna is a technically advanced mobile load coil antenna range with exclusive features such as stainless steel whips, housings constructed with ABS material injected moulded around a solid brass insert, gold plated push pin contacts and is suitable for demanding mobile radio communication applications.




Click here for Datasheet
---
NEWS
Multiband In-Building Antenna
FEATURES
Applicable for both 3G and 4G solutions
Global LTE 2600 band
WiMax 2100/2300/2500
Domestic Cellular and Global GSM
Surface Mount Connector
Conformance to RoHS
Click here for data sheet
---
NEWS
Base Station Antennas
Laird Technologies offers an extensive array of base station and in-building wireless antennas. Responding to the ever-increasing variety of frequencies and applications, Laird Technologies offers VHF, UHF, 700 MHz, Cell/PCS dual-band and GSM/UMTS tri-band variations.


Click here for data sheet
---
NEWS
Dual-Band, 6-Port MIMO Antenna S2461DBT
The S2451DBT is a dual-band 6-element omnidirectional antenna for use in 802.11n MIMO applications.
3 ports are designed to operate at 2.4 GHz and 3 ports are designed to operate at 5 GHz. Housed in a compact, low-profile Radome, each of the six MIMO antenna elements is connected to the WLAN Access Point via a low loss, plenum-rated coax pigtail.


Click here for data sheet
---
NEWS
698-960 MHz/1710-2700 MHz Pole Mount Directional Panel Antenna
The PAS69278 antenna is a wide band dual port directional panel antenna with slant 45 polarization that covers the domestic LTE700/Cellular/PCS/AWS/MDS and global GSM900/ GSM1800/UMTS/LTE2600 bands. The antenna is ideal for both indoor and outdoor applications. It includes a UV stable radome enclosure that provides years of use without degradation to either mechanical properties or aesthetics.


Click here for data sheet
---
NEWS
2-PORT MIMO MULTI-BAND CEILING MOUNTED OMNIDIRECTIONAL ANTENNA
The CMD69273 is an indoor broadband 2-port MIMO omnidirectional ceiling mount antenna. It is designed to provide pattern coverage that is optimized for indoor requirements at 698-960 MHz and 1710-2700 MHz for the CELLULAR, UMTS, and LTE/WiMAX frequency bands. The individual antenna elements are designed with linear H/V-polarization components oriented to provide a pattern that has been specifically shaped to provide optimal performance from a ceiling mount location.


Click here for data sheet
---
NEWS
Embedded Internal Antenna
The evolution of technology has brought the need to communicate everywhere and at all times without being confined to one space. Laird's internal wireless device antennas feature wide bandwidth to enhance the performance and application of portable wireless devices based on standards such as 802.11abg and Bluetooth®. The antennas are specifically designed to be embedded inside devices for aesthetically pleasing integration with high durability.

Click here for Data sheet NanoBlue NanoGreen
---
NEWS
2.4-2.5 & 4.9-5.9 GHz 3.5 dBI CEILING GRID MOUNTED OMNI ANTENNA
The S24493TS is a dual-band 3-element omni-directional antenna for use in 802.11n MIMO applications.

Features:
Vertically polarized and omni-directional
Compact, low-profile housing
Wide choice of coax length and connector types
2.4-2.5 GHz and full wide band 4.9-5.9 GHz performance
Click here for data sheet
---
NEWS
New LTE Ceiling Mount Broadband Antenna
Features:

Low profile aesthetically neutral housing
Mounts directly and easily to ceiling tile
Performance optimized using Laird Technologies proprietary
RF optimization tools
Excellent flame rating

Click here for data sheet
---
NEWS
External Wireless Dipole Desktop LTE Antenna
The DBS6950 Antenna is designed for LTE (Long Term Evolution) applications, which provides a new high performance air interface for cellular mobile communication systems. It is the last step toward the 4th generation (4G) of radio technologies, which is designed to increase the capacity and speed of mobile telephone networks.
Click here for data sheet
---
NEWS
Nanoblade Internal Antenna
Laird Technologies is the world-leader in the design and supply of customized performance-critical products for wireless and other advanced electronic applications.offers its customers unique product solutions, dedication to research and development and a seamless network of manufacturing and customer support facilities located all across the globe.

NanoBlade Internal Antenna - Embedded Features:

Covers 2.4 to 2.5 GHz for 802.11b, and 4.9 to 6 GHz for 802.11a and all US, European, and Japanese WLAN applications
Coaxial cable pigtail with various connector choices
Omni-directional patterns at all frequencies with increased gain in upper bands for optimal coverage
Conformance to European RoHS Directive 2002/95/EC

Click here for data sheet
---
NEWS
HeptabandTM external wireless antenna operates simultaneously in more than seven frequency bands supporting Cellular, Quadband GSM+UMTS/3G, GPS, AWS, WIFI,WLAN and WISP
Click here for data sheet
---
For full product listings and the latest up to date information please visit the Laird Technologies website or contact us for information. E&OE