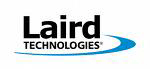 Home » Companies » Laird Technologies
Laird Technologies
An industry pioneer since the early 1990s, Laird Technologies is the global leader in the design and manufacture of antennas for mobile devices, wireless data including WiMAX, WiFi, and WISP (Wireless Internet), two-way radio and RFID (Radio Frequency Identification). Laird product line includes all of Cushcraft, Pacific Wireless, Centurion and Antenex products.


NEW!
Please click here to visit the Laird Technologies website or Contact Us to discuss your requirements.
---
RFID Antenna (2,490KB)




Base Station Antennas (297KB)

GPS/Telematics Antennas (412KB)




Pacific Wireless 2007
Product Catalogue (6,098KB)

Vehicular Antennas (1,271KB)




WiMax Antennas (1,037KB)

Wireless Device Antennas (262KB)




WLAN Antennas (3,029KB)

Master Antenna Catalogue (1.66MB)
---
For full product listings and the latest up to date information please contact us.