RFbeam
RFbeam Microwave GmbH develop and deliver short range microwave solutions for industrial and governmental customers. RFbeam is known as a reliable, creative and fast-acting partner. Their products are used in movement and industrial sensors, traffic supervision and analyzer systems, sport measurement equipment etc.
Products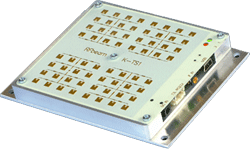 New Products

NEW!

K-Band Radar transceivers for movement, distance and speed sensors
Radar evaluation and development tools
K-Band testsystems
Customer specific circuit and antenna design from 2.4GHz to 36GHz
Dataprocessing software for embedded and desktop computing
Application support
Product Selection Guide
Please click here for Selection Guide
Manufacturing

RFbeam outsources production and thus may be called a fabless company. Customers have the choice to acquire final products but also to obtain a license for their own production. Product quality is assured by tolerant design, excellent production partners and test equipment and methods developed or qualified by RFbeam.

Application Notes
Please click here to visit the RFbeam website or contact us to discuss your requirements.
---

K-DT1 Doppler Simulator
Handheld K-Band Doppler Target Simulator
Battery Operation
Programmable Speed Range 1 to 200km/h
Programmable Movement Direction
Programmable Signal Time
3 Programmable Presets
Standalone or Hosted Operation
USB Interface to Host Computer
Compact and Rugged Construction
DT1-Remote PC Software included
K-DT1
---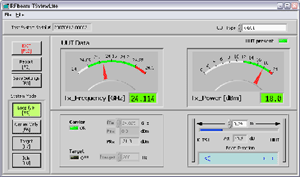 Systems
K-Band Test Systems
Signal Analysis Systems
Signal Processing Hardware
Starter Kit

Radar Frontend Test systems:
TSviewLite Software
---
Antennas
Customer Designs 2.4 ... 36GHz
3D Simulations with CST Microwave Studio
Patch and Slot Planar Antennas
Micro Yagi
Simulation
---
Modules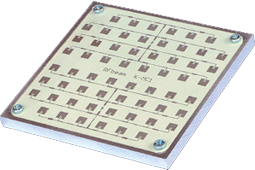 Short Range Radar Transceivers
VCO and PLL Oscillators
Low Power Design
Low Cost Solutions
Radar Transceiver Modules:
K-MC1 60 patch doppler module
K-M1_LP Low power radar transceiver
K-MC3 108 patch doppler module
K-MC4 Monopulse doppler module
K-LC1a 8 patch doppler module
K-LC2 4 patch stereo/dualchannel doppler module
K-LC3 Wide Angle Doppler Transceiver
K-LC5 K-LC5 Radar Transceiver
K-LC6 K-LC6 Radar Transceiver
K-MC1 Traffic Sensor
---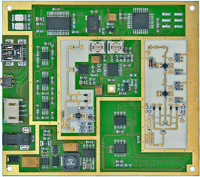 R&D
"MIS" Microwave In System Designs
Digital Synthesized Oscillators
On Board Signal Processing
Customer Specific Solutions
K-Band PLL Based Multifunction System
---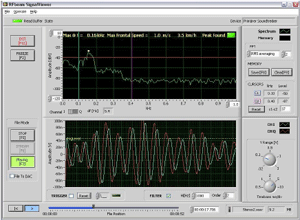 Starter Kit
16 Bit Radar Data Acquisition Systems
Displays and Logs Doppler Signals
2 Channel Acquisition (I and Q signals)
View in Frequency and Time Domain
Realtime Logfile Playback to Screen
Realtime Playback to Sensor System
Works Well with all RFbeam Radar Modules
Multifunctional Hard and Software bundle
Contains an RFBeam K-LC1a Radar Module
More... Product Brief User Manual

ST100 Starter Kit
---
ST200 Evaluation System
Supports Doppler, FMCW, FSK, Monopulse
USB Interface to Host Computer
Onboard Low Noise Power Supplies
Connectors for Different Radar Devices
Amplifiers for Native Doppler Transceivers
High Performance 16Bit Data Processing
250kSamples/s ADC and DAC
Compact and Rugged Construction
Powerful Signal Explorer PC Software
NI LabVIEW ® DAQmx USB Interface
ST200 Evaluation Kit
---
Please click here to visit the RFbeam website or Contact Us to discuss your requirements.