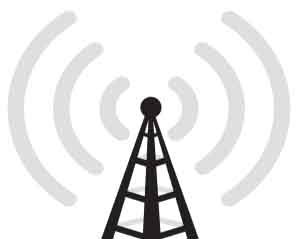 Home &raquo Wireless
Wireless
Our Wireless range is so vast it is hard to define comprehensively, below is a brief summary of the Principals we currently offer for this market, if an ideal solution can not be found please contact us and our Engineers can assist with your choice.
For all enquiries large or small please contact us now.
Aethercomms




Aethercomm can provide RF amplifiers for commercial wireless applications.
Admiral Microwaves




For Wireless accessories Admiral Microwaves offer a huge range of interconnects, including connectors, adaptors and low loss cables.
Anaren




Anaren offers a very wide range passive, active and resistive components for wireless infrastructure.
Delta




Delta offers a very wide range of coaxial connectors for wireless infrastructure.
ERZIA Space




Specialists in the design and production of amplifiers and advanced RF and wireless communication and test systems for the Aerospace Industry.
Laird




We also offer and stock many Antennas from the vast Laird antenna range.
Laird product line includes all of Cushcraft, Pacific Wireless, Centurion and Antenex products.
Marki Microwave




Marki Microwave offers the most comprehensive line of signal processing products.
Peregrine Semi




Peregrine Semiconductors design, manufacture and market high speed communications integrated circuits for wireless applications.
Prewell




Prewell specialise in radio frequency integrated circuit (RFIC) design with products including low noise amplifiers, gain block amplifiers and medium power amplifiers.
RFIC




RFIC has a full line of power amplifiers for WLAN 802.11a/b/g and Bluetooth applications.
Sonoma Scientific




A complete range of isolators and circulators for RF and microwave applications.
Temex Ceramics




Ceramic capacitors including single layer and multilayer low loss types, trimmer capacitors and frequency tuning elements, and materials including ferrite material and dielectric resonators.
Vubiq




Vubiq are experts in low cost, low power consumption, extremely high bandwidth millimetre wave wireless technology.